Direct Hit FX Stealth Tube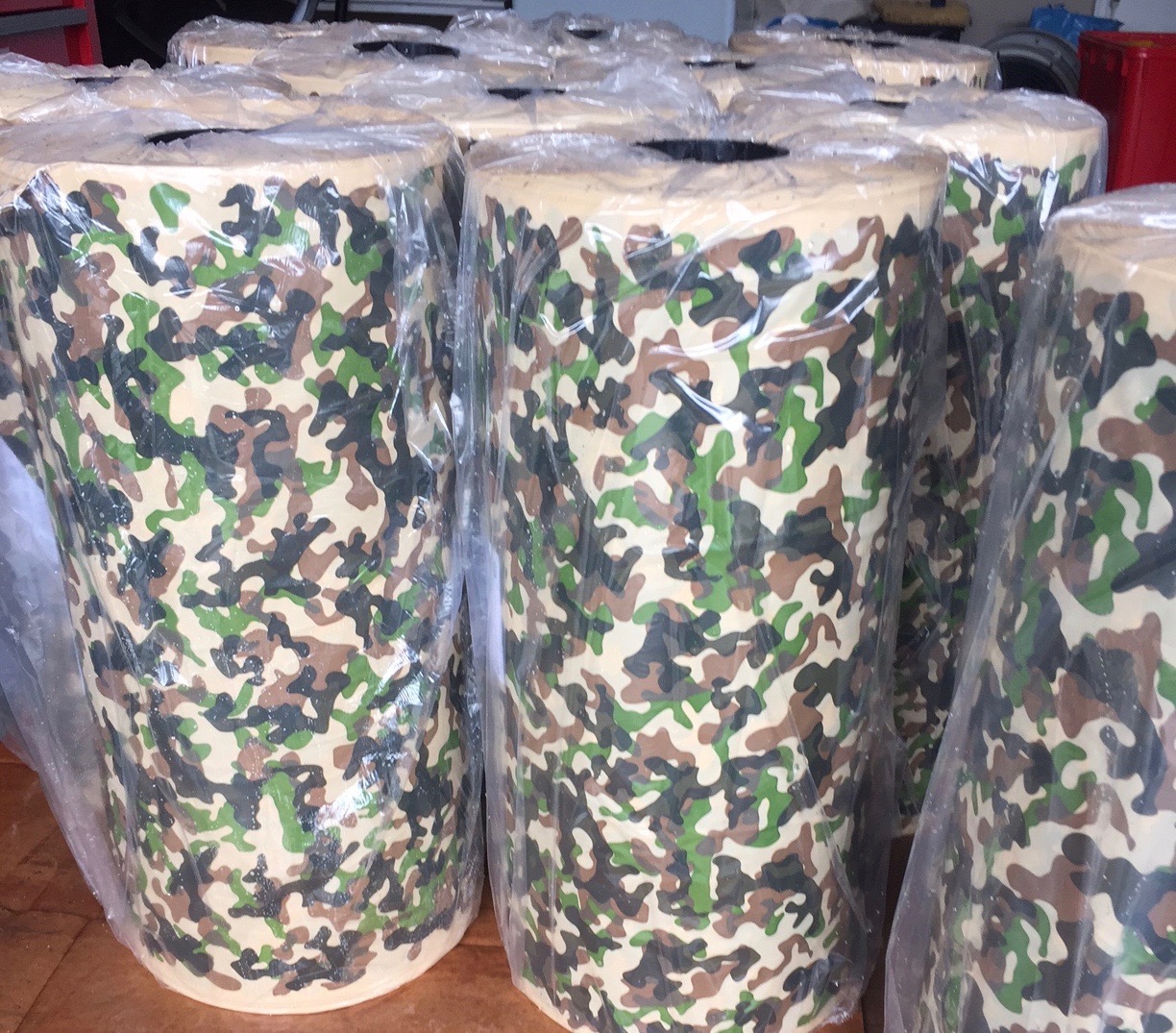 Stealth tubing hides from the camera and quickly disperses smoke throughout your set.

20″ diameter effortlessly transports smoke
available in 1000 ft and 500 ft rolls
tough 2.5 millimeter plastic
multiple camoflage prints are available
custom colors and sizes are available

Custom color and size availability is subject to order size. Due to high demand, three weeks lead time is required.
Rapid Reload Bullet Hit Squib Kits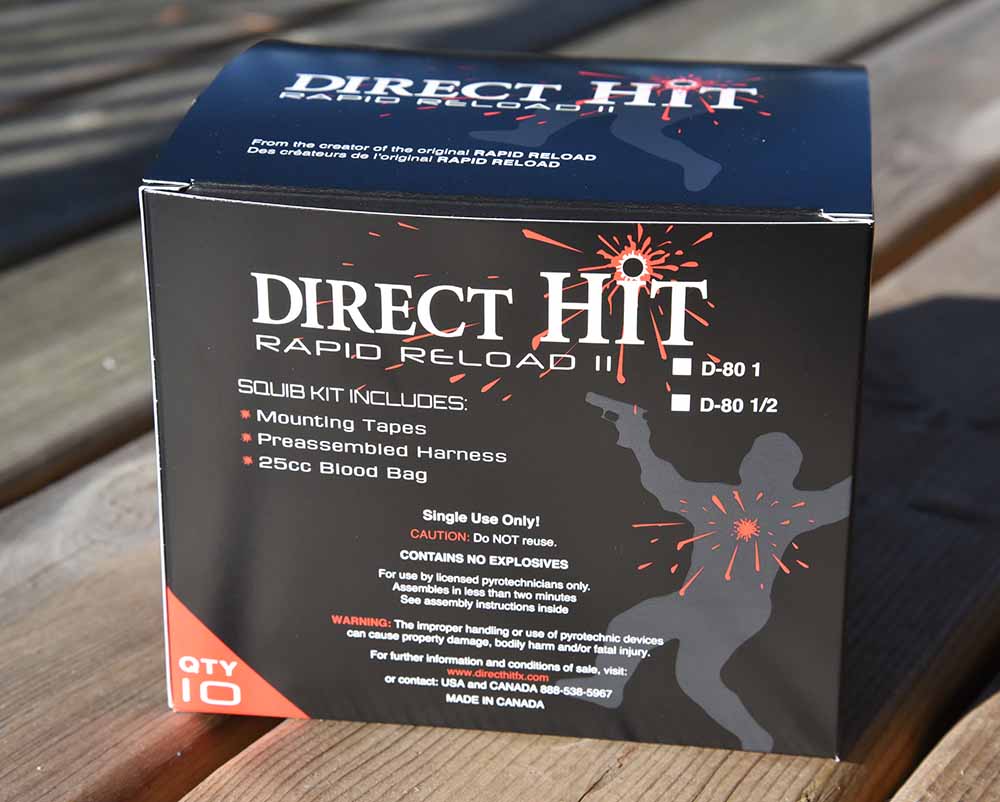 Rapid Reload is the world's first and only pre-manufactured bullet hit squib system for Film and Television

Safe and consistent
2-4 minutes to wire and fire
Drastic reduction in set-up and turn-around time
Maintain desired realism
Standardized Safety features
Custom orders – custom blood and sizes

Available in two sizes:

BFH for use with D80-1 charge
LFH for use with D80-1/2 charge

Available with two mounting options:

The BFH available in body and costume mount
The LFH is designed for body mounting
Rapid Reload BFH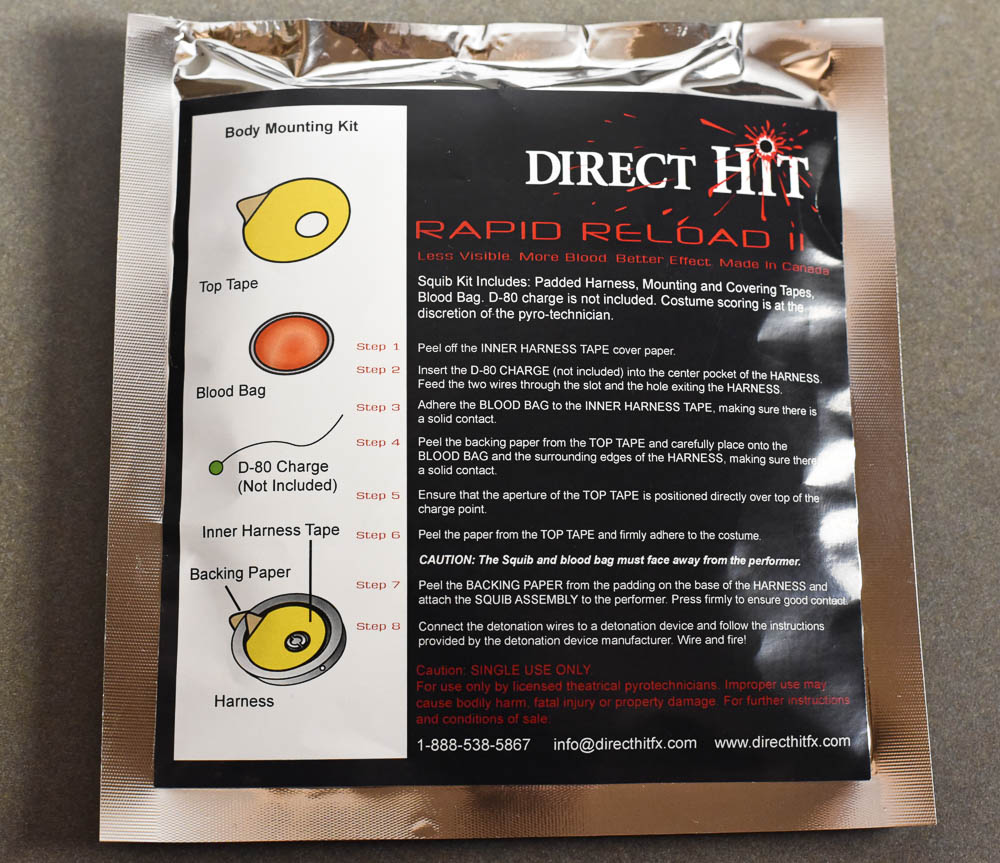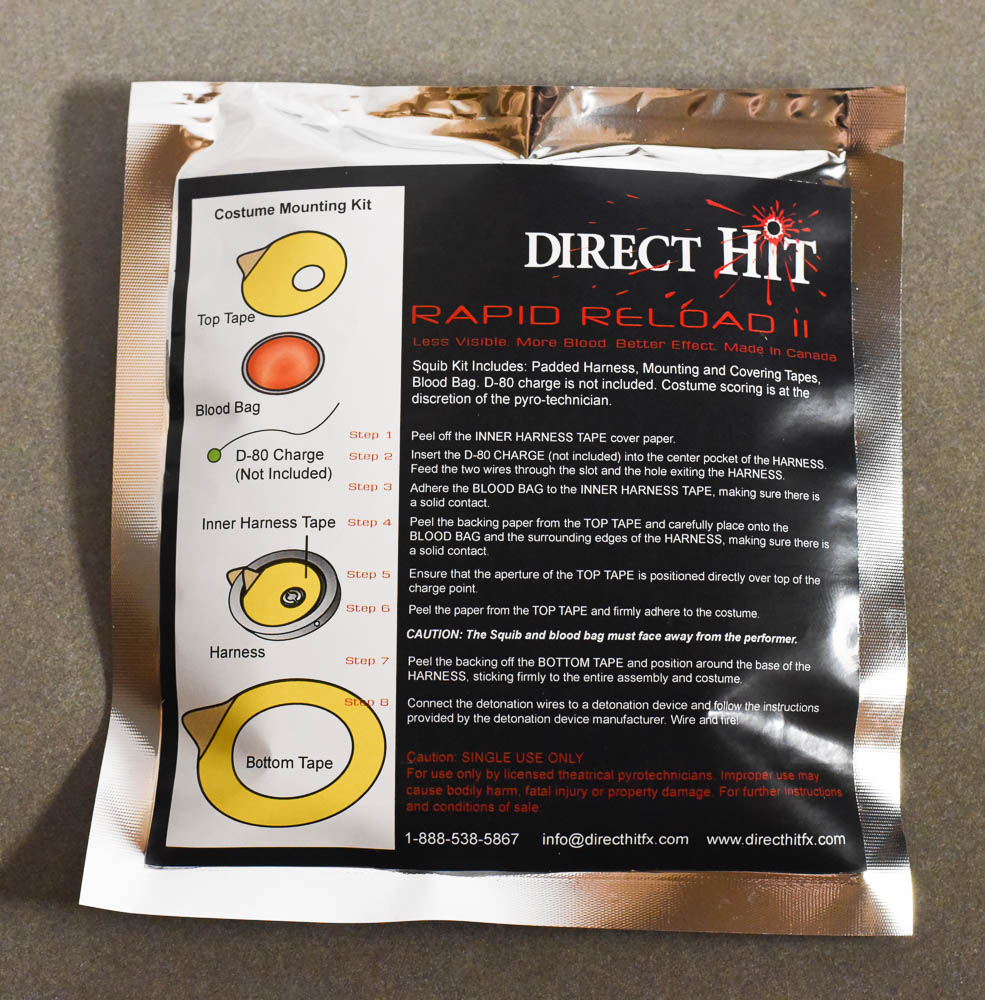 Using a big gun? You need the BFH! It's a big effect designed to make you look like a rock star. Uses an industry standard D-80 1 (not included). The blood splatter can be adjusted by mounting in different rotated positions for greater flexibility.

Each kit includes:

Harness
16 Gauge Steel Protection
28 cc Blood Bag
Clear Mounting Tapes

Choose the tape mounting option when you order:

Custom orders available with blood of choice (including Zombie), from 15-35 cc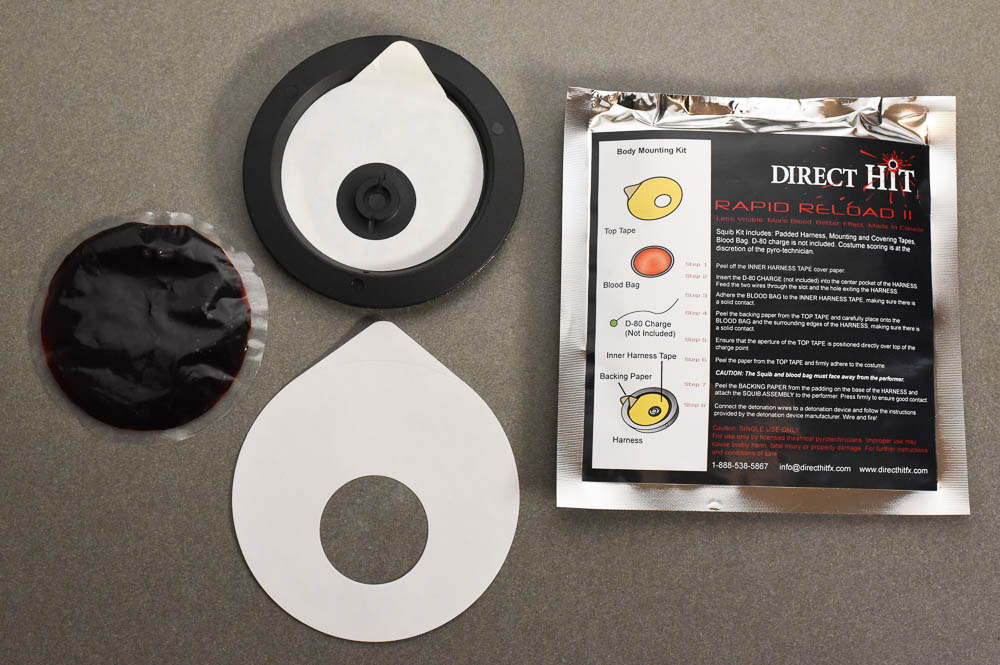 The Rapid Reload BFH with body mount tapes.
Rapid Reload LFH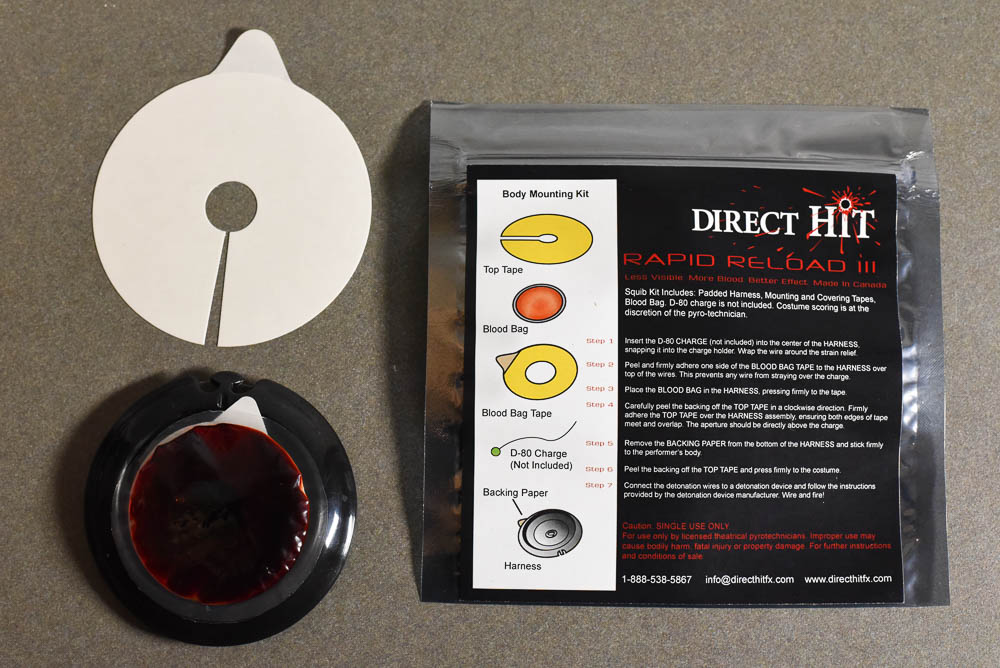 The Rapid Reload LFH with body mount tapes.
Easily disguised bullet hit squib. Ideal for television, replicating hits from weapons like 9mm and .38 Specials.  Only a 2 1/2 inch total profile! For use with De La Mare D-80 1/2 (not included). Custom orders available with blood and colour of choice (including Zombie) and upward to 10 cc.

Each kit includes:

Harness
18 Gauge Steel Protection
8 cc Blood Bag
Clear Body Mount Tapes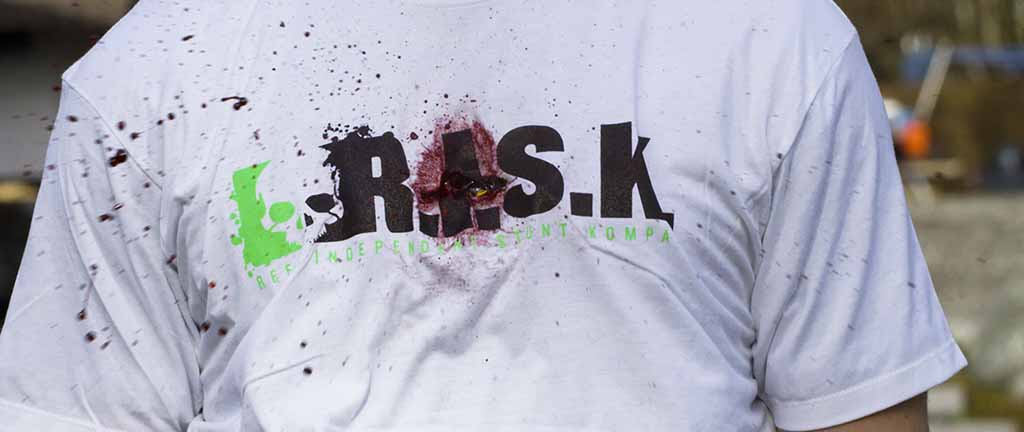 Stuntman Cameron Hilts testing the Rapid Reload BFH
FAQ